our top notch
Bridal
tailors
These services are exclusively offered at Studio I Do in Virginia Beach. We pride ourselves on offering a complete one stop shopping experience by housing a team of highly skilled and professional alterations specialists. Their main goal is to support your wedding day vision by fine tuning any necessary alterations needed to achieve the ideal fit for your wedding day look.
These services are not included in the price of your garment purchase and the fees associated with your required alterations are determined at your initial fitting. We recommend scheduling your first fitting at least 4 months from your wedding portraits or need by date. Prepare to have up to 2-4 fittings before your gown is finalized and ready for your big day. To view a list of our alterations services click here!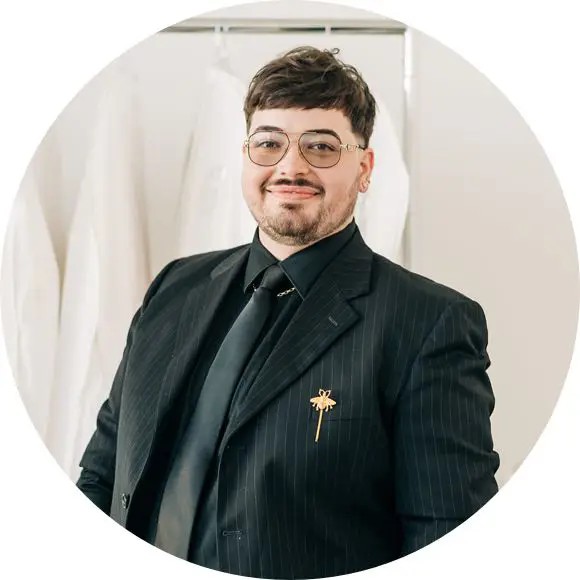 Mitchell Carr
Alterations Manager & Custom Dress Specialist
Mitchell, our current alterations team leader, is not only known for crafting beautiful custom wedding dresses but also for his expertise in bridal alterations. With his keen eye for detail and impeccable sewing skills, Mitchell ensures that every Studio I Do bride feels stunning on their special day. His dedication to making dreams come true through both design and alterations is truly remarkable. Mitchell is a true artist in the world of bridal fashion and is a valuable member of the Studio I Do team!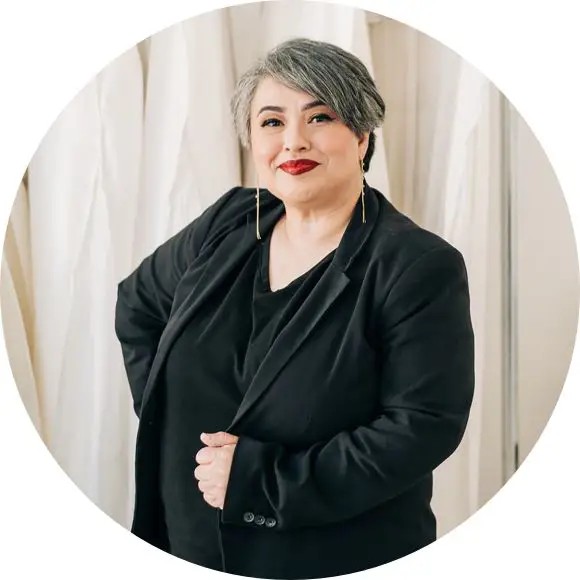 Monica Turner
Alterations Specialist
Monica, a master of her craft, has been an invaluable part of Studio I Do for over 2 years. As a bridal alterations specialist, she has a keen eye for detail and a passion for making every bride's gown fit like a dream. With her expertise and dedication, Monica ensures that each bride feels confident and beautiful on her special day. Her skill and commitment to perfection make her an essential part of the Studio I Do team!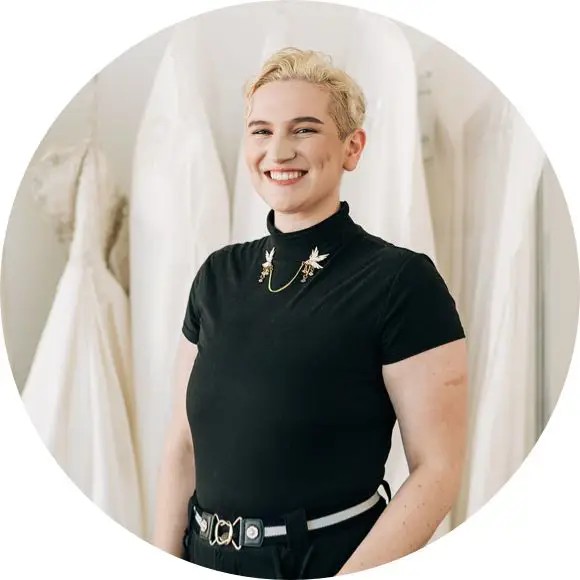 Ether Armstrong
Alterations Specialist
Ether brings a wealth of talent and experience to the table with their 10 years of theater costume expertise and 2 years of experience in tailoring. Their keen eye for detail and passion for creating the perfect fit makes them a true asset to the team. Ether brings a unique perspective and inclusive approach to their work, ensuring that every client feels comfortable and confident in their wedding attire. Studio I Do is lucky to have such a talented team member like Ether! Hemming
| | |
| --- | --- |
| PLAIN HEM | $120-$160 |
| HORSEHAIR HEM | $190-$230 |
| CLEAN FINISH HEM | $205-$245 |
| LACE HEM | $240-$350 |
| FULL HEM | $265-$440 |
Fit Changes
| | |
| --- | --- |
| RESIZE | $95-$250 |
| DARTS | $45-$65 |
| STRAP ADJUSTMENT | $45-$85 |
| SLEEVE ADJUSTMENT | $55-$200 |
Common Additions
| | |
| --- | --- |
| CLIP ADDITION | $40 |
| BONING ADDITION | $75-$100 |
| 4-6 WEEK RUSH FEES | $250-$350 |
Bustles
| | |
| --- | --- |
| AMERICAN BUSTLE | $75-$150 |
| FRENCH BUSTLE | $175-225 |
| FLAT BUSTLE | $100-$175 |
Custom Additions
Custom Alterations start at $200 and are quoted on a case by case basis by your alterations specialist.
reminders
Prices are alterations are typically $350 - $800 in which you are required to pay at your first appointment. Bring your wedding dress shoes and any special undergarments you plan to wear on your wedding day with you to every appointment.